Our Services
We Create
Digital Products
as Your Solution
Our Works
We Developed More Than
400 Websites, Mobile App
in Indonesia, Singapore
Testimonials
What Our Clients
Say About Us
I am incredibly pleased with the services provided by Timedoor, Satya and team are very pleasant to work with. The team has proven to be efficient and empathetic. They delivered a fully functional website within timeframe and tailored an easy-to-use CMS. Throughout the entire process, I was consistently impressed with their attention to detail and problem solving.
Alvita Chen
Associate Director of SAKA Museum
Definitely the best IT company in Bali. For us it was very important to find professional company who will match our expectation and will be ready to create a functional and attractive website for us, we spent a few month choosing between 5 companies and made a right choice. Everyone in Timedoor is very passionate, experienced and ready to help anytime you need it.

Hugo
Founder of INDA SURF
Thank you for your such good assistance and support for our website. I trusted Timedoor Team since they have good working ethics and really care about their customer. They respond to our requests and questions immediately. I'm satisfied for the result and will surely ask for Timedoor Team's care for my future projects. All success for Timedoor and team.
Chinatsu Ishiodori
Founder of Siki Bali & Rumah Kecil
We thank Timedoor Indonesia especially Mr. Yutaka and team who designed our Website and its system. PT. Timedoor Indonesia works professionally and always punctual with the time to finish every project they have. Now our daily work became easier because they built us the perfect website to fulfill all our request and needs. All the best for Timedoor Team.
Pipin Haryanto
General Manager of Oasis Kuta Hotel
At first time I met Timedoor Team I feel that I will have a good business relationship with them. Their team is professional and friendly. We have good communication so we trust Timedoor to do some projects, from a Hospitality site, Construction site, and even Educational Institution site. Our all old website reborn as new website.
Fatin Hamamah
Founder of Abhinaya Villa Management
I would like to thank all the professional team of Timedoor for creating an excellent website for my company. It is a real pleasure to work with them, excellent communication, reactivity and always bring solution with creativity. I am very satisfy with their services and I would recommend them without hesitation to anyone looking for a professional web services.
Furukawa Teito
Founder of Luxindo Property
It's hard to find a good website developer who understand what we really want and need in Ineondsia. I work in Bali, Jakarta, and wanted to make a website which represents my business' philosophy and concept, and Timedoor Indonesia delivered exactly what I imagined my website would be.
Till Marzloff
Architect of Tiga Kotak
Timedoor built a great new website for us 7South Coffee and we are very happy with the results. We plan to use Timedoor services again for our other new websites as we expand to more countries and for internet marketing. Their team is professional and fun to work with on these projects!
Lance Shay
Founder of 7 South Coffee
Other Happy Clients




Our Location
We are working across the world
Our Team
Why We Have a Strong Team
Why We Have a Strong Team
PT. Timedoor Indonesia is one of the top IT company in Denpasar, Bali. Our CEO, Yutaka Tokunaga, grew up and was educated in Japan, which is famous for the hard working culture to provide top quality products or services. He is a professional business person with an extensive knowledge of internet business and is happy to use his knowledge to assist Timedoor clients in Indonesia.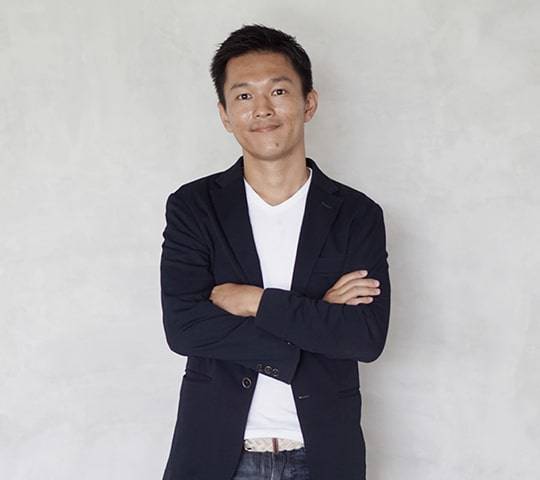 Why We Are
Professional
I moved from Japan to Indonesia in 2014 and started this IT company. At that time, the speed of the Internet was slow and there were not many website and mobile app services, but over the last five years, the digitalization of Indonesia has progressed rapidly.
We Are Hiring New Talents!
Timedoor always welcome young talents who have great potential and passion. If you want to develop yourself and your career, Timedoor is the best place to start your career. We are looking for Web Programmers, Web Designer, Mobile Apps Developer as full time employee or Part Time Job.
Let's join our adventure!
Why Us?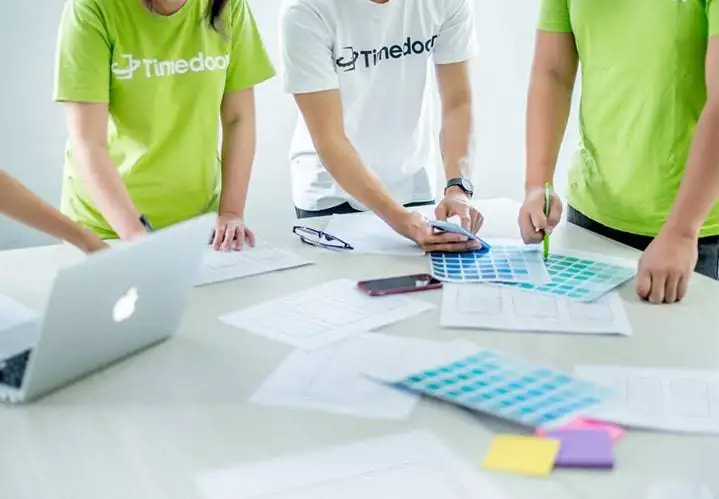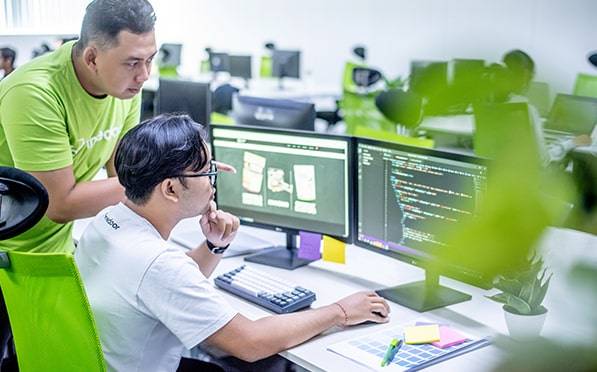 User Friendly UI/UX
Your shop and website share the same analogy. Customer will not visit your shop if they see the place dirty just like how they would leave immediately if they see your web is poorly designed. Our motto is: "Creating a User Friendly" website that makes it easy for customers to navigate.
Professional Customer Support
Our Customer Support Team always responds promptly and sincerely to customers with the right answers, based on their extensive knowledge coordinated with management, designers and programmers. If you have any problem with our customer support, please immediately contact us. We aim to be a good partner that takes away stress and helps your business.
Handle Difficult Programming
Do you want a Wordpress or PHP website? We can handle both as per your request. Our programmers are highly skilled professionals, who have been trained with Japanese standard. Even with difficult functions or huge systems, we are ready to challenge ourselves and overcome the obstacle. For every customer requests, we always look for solutions to realize results and propose ideas instead of looking for reasons on why we cannot do it.
Result Oriented
One of our motto is 'Create a website that contributes to the results of your business'. We are not just creating a website, we have the principle that every Website that is made will contribute to your business. We are committed to help your business thrive and grow.
News & Blog
Stay Updated
with Latest Trends