June 20, 2022 •
Why E-Commerce is Winning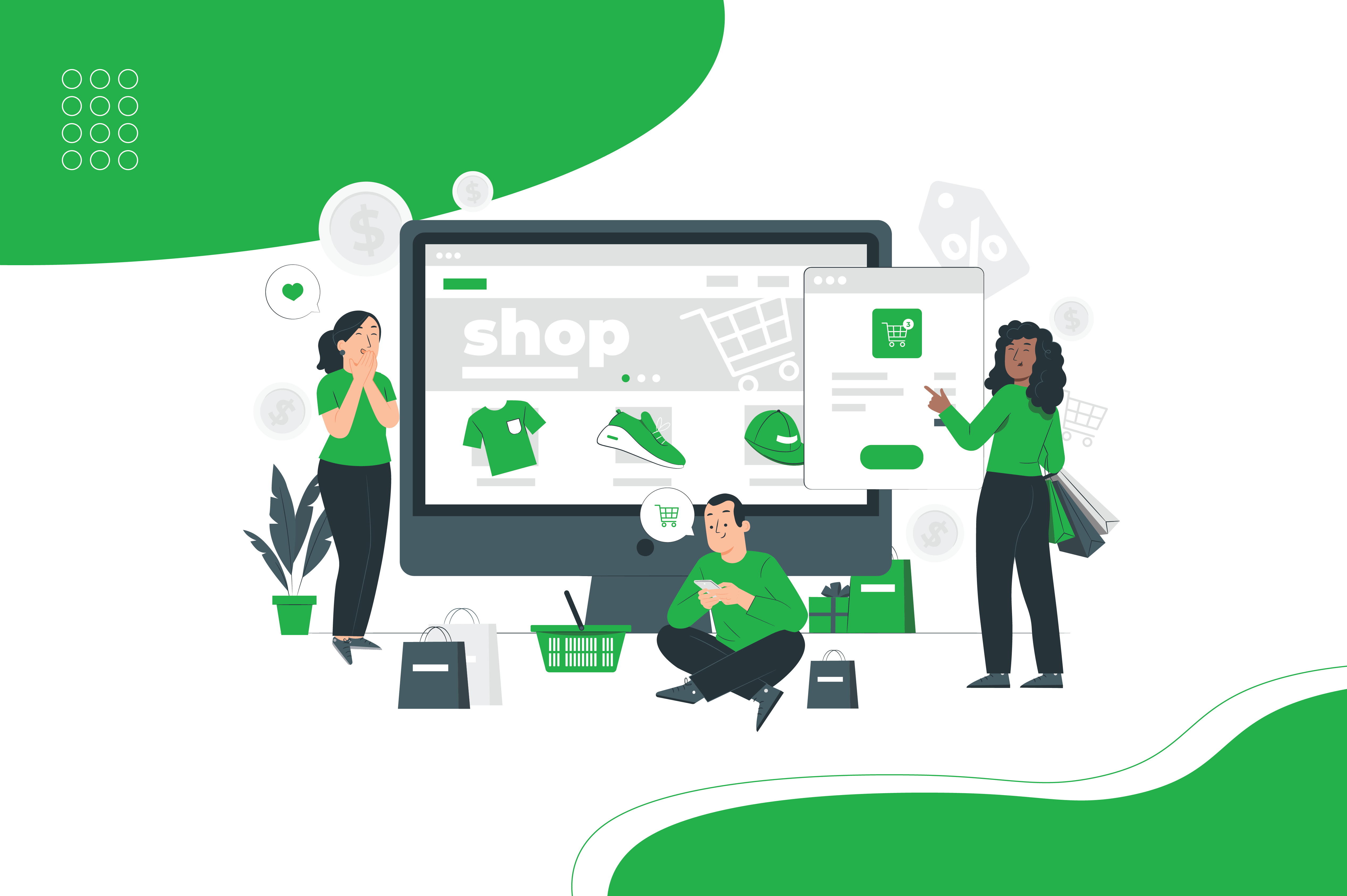 Big retailers' brick-and-mortar outlets are closing down at an unprecedented rate and shifting a large portion of their business into e-commerce. That's where the focus of their strategy lies right now – shifting to online shopping. And not just any old search engine and social media-reliant online shopping, though search engines and social media platforms can still be effective means of customer acquisition. 
Why?
Because it's convenient for both themselves (retailers) and consumers to conduct transactions.
The trend of switching partially or completely to e-commerce is still showing a promising sign of growth – and it's not slowing down any time soon. In fact, Forbes had predicted that e-commerce is growing at a 23% rate annually in 2018. 
The unforeseen and totally undesirable act of God that was the Covid-19 global pandemic had only expedited this shift in trend and behavior. In the thickest of the pandemic (hello 2020), e-commerce made up about 14% of the total retail sales in the United States alone, double what it was 5 years prior when in-boutique shopping was still in vogue, as per the Mastercard report.
Plague or no plague, it makes sense though. Reaching customers who live far and beyond your immediate proximity, which was the early prospect of e-commerce that had enticed many to jump on the bandwagon, is now a real benefit enjoyed by many retailers. But is there more than just that?
Let's get into the why!
Mobile Friendly
We understand the importance of how anything optimized for mobile devices is not only trendy but also significantly affects your business' success (you can read why here).
The traffic generated by apps, websites, and overall brand presence optimized for mobile devices such as tablets and smartphones beat walk-in customers.
If you don't have very little online presence – or worse, zero online presence – then you're losing a lot of moolahs from the Gen Z and millennials. 
Whether it's an in-house e-commerce app or you're listing your products and services on major e-commerce platforms, having the presence enhances customer experience. Remember, consumers want convenience in the way that they understand best – fast and no-nonsense – which for now can be conveniently provided by e-commerce.
Now, how big of a pie is the e-commerce generated sales?
In the United States alone, the surge between 2011 and 2016 was colossal – from USD 3 billion to USD 31 billion – more than a slice. An ultra generous serving of the metaphorical pie. 
Businesses and brands can very easily provide updates on their products and services through e-commerce platforms instead of renting out expensive (high conversion cost) billboards and commercial spaces. New promotions and deals can be available to consumers' attention in real-time and therefore, the actions taken will be efficiently targeted and quick as well.
Mobile optimized e-commerce can also carry accessibility features, which tap into a chunk of the shopping demographic feature that can benefit from the help. Retail in-store shopping for this portion of the population can be a daunting experience, so e-commerce is a safe and validating space for their retail experience.
Convenience
Three reasons (there are more!) why e-commerce > offline retails:
1) Boutiques and physical stores have operational hours. E-commerce doesn't (unless you set your shop to have operational hours). They can be available 24/7, 365 days a year.
2) Have you ever wanted to go to the supermarket to buy groceries but were put off because you didn't like the prospect of being buffeted by a torrential downpour? E-commerce is immune to inconvenient weather unpredictability. Shop safely from the comfort of your own home (or bed!) amidst hailstorms. 
3) Bricks-and-mortar shops close down for public holidays. E-commerce is VERY available during those holidays – in fact, promotional gimmicks and deals are in full force during these auspicious dates.
E-commerce shopping allows the shopping experience to be much faster and more convenient.
Reviews about a business' products and services are also available on most e-commerce platforms within the same ecosystem. Instant gratification. This is where consumer behavior has shifted and it looks like it's going to stay that way for the foreseeable future.
But as we've said, there are more than the three above mentioned reasons why e-commerce reigns supreme!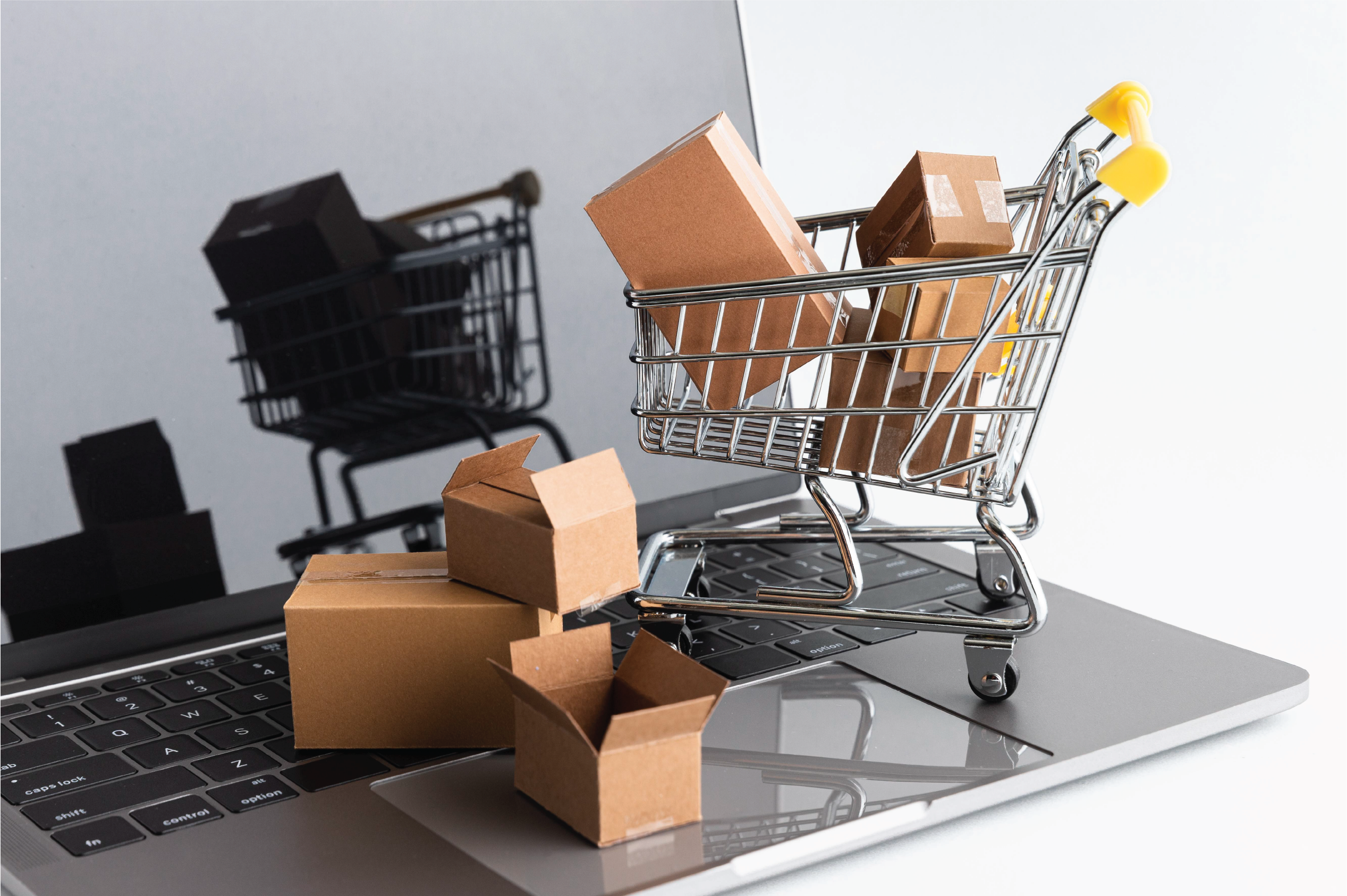 Payment Practicality
E-commerce shopping allows customers to make payments in several different ways – and quickly!
Although online payments can still be relatively unpopular in many parts of the world, the introduction of safe, encrypted methods of this type of payment is growing. Many of the major e-commerce platforms are appropriately working with many of the major local and international financial institutions to develop a sense of security for customers and are gaining acceptance very quickly.
Besides, online payment is much quicker than cash transactions – we can do away with changes and coins, and waiting for available cashiers. It's also 100% more hygienic (remember the pandemic?) as there's no transference of physical objects that had been traded countless times between unwashed hands.
Because who carries cash nowadays? No one.
One Stop Shop
E-commerce truly is a one-stop shop for all of your retail needs.
Brands and their customer do their correspondences through multiple channels such as social media handles, email, websites, and boutiques. An e-commerce presence can serve as the hub for all of those channels – and more!
Customers wishing to lodge a complaint? They may do so through your e-commerce platform.
Disgruntled buyers wanting to return or exchange the products they had bought because they had issues? E-commerce platforms allow them to safely and conveniently do the action.
What about customers who still love the experience of boutique shopping? E-commerce can still cater to those with such needs. They can perform the purchase online on the platform and pick up the purchased goods at the store – which is what Apple and a lot of the major retailers have been doing for several years.
Your customers' virtual patronage can be attended to virtually by your business – all on one platform. Convenient!
Cost 
The possibility of doing business online has done wonders to a lot of businesses' overheads.
With the very little incentive of keeping a huge number of employees, almost zero utility bills, no rent, maintenance fees and services – a large portion of a classic business overhead – businesses can operate with very little operating capital.
While establishing your business online on major e-commerce platforms will still cost you money, the platform fee they charge is negligible to the amount that you would spend on the typical overhead components mentioned above.
The money can instead be used for discounts and promotional gimmicks, improving the UI/UX of your platform (click here if you want to learn about UI/UX), and focusing on two of the most important aspects of doing a business: product development and customer service.
If it positively affects the bottom line while still keeping your customers happy with good products and excellent customer service, it's very little wonder why a lot of businesses are shifting towards e-commerce.
The Internet Population
Can you imagine the world without the internet? We sure can't. We also can't remember how it was like living in the pre-internet era.
The internet is a global core experience, and the number of internet users reflects that sentiment. The following is the data that would shift your way of thinking if you have not decided to move your inventory online:
1) Around 62.5 percent of the global population has been penetrated by the internet, with Northern European countries (the Scandinavia) at the top with almost 100% internet users. 
2) The global pandemic has broken e-commerce records with global sales estimated to have surpassed the USD 4 trillion mark in 2020. 
3) The plague had also majorly shifted consumer behavior as they were forced to stay put to control the spread of the virus. Global e-commerce platforms had received around 22 billion visits each month with groceries and food items being at the top of everyone's shopping list.
4) Online marketplace (Alibaba, Amazon, eBay) ranked number 1 in terms of the biggest slice of the online global purchases.
5) The year 2021 marks the first time that the Asian continent houses the highest number of internet users globally – with almost 3 billion users.
What do these numbers tell you as business owners? Get to work and start establishing your presence on e-commerce, STAT. Especially if you are targeting the Asian market.
The Burgeoning Mobile Users
We have a whole article written on the importance of having a mobile-friendly website (visit the link here), and the points mentioned are very relevant to the current discussion.
There are 4.3 billion mobile users globally – more than half of the earth's population and that number represents a supermajority of the internet population. Mobile devices are relatively cheaper than your regular desktops, so being more accessible, it makes a lot of sense why a lot of people have chosen mobile gadgets.
A lot of the purchases being made online are done through mobile devices. Almost 70% of all e-commerce visits came from mobile devices, and the acquisition of smartphones is growing rapidly – especially in countries that are underdeveloped in terms of digital infrastructure. This portion of the global population will help dictate how businesses conduct themselves in the future.
The South Korean market is a model of how mobile users make up a good majority of online buyers with 65 percent of the purchase volume done through mobile devices.
Targeting & Personalization
Just like social media marketing, an e-commerce strategy can definitely benefit from the flexibility of targeting and personalization. E-commerce, though, is usually more geared towards sales conversion and less about creating brand awareness.
While e-commerce platforms typically aren't as flexible as social media in terms of visual aesthetic curation, you can still provide your customers with a seamless brand experience through the choice of graphic banners and copywriting styles.
Where e-commerce triumphs over social media are the sales conversion rate. E-commerce benefits greatly from a good SEO, so your business will have much to gain if it were to appear at the top of the Search Engine Result Page (SERP).
Major search engines have sophisticated algorithms that would create an experience for your consumers that are personalized and aligned with their preferences and needs. Search engines gather data from consumers' search patterns and buying behavior, and the ads and suggestions that would appear on your customers' screens are the results of this data conglomeration that helped the search engines target the appropriate demographic.
You don't always need to rely on search engines to do the targeting and personalization heavy lifting though. The major online marketplace enables you to engineer your ads budget, target demographic, and frequency and length of the ads. Basically, you're able to play marketing agency and figure out the best combination of metrics that suits your business needs.
Knowing how to exploit this factor can be a major advantage, especially for businesses with smaller capitals or those who are just starting up. Who has the money to burn on billboards and TV ads nowadays anyway?
Not I, said the duck.
For a more in-depth discussion on what SEO is and what to look for when optimizing your page for search engines, please visit our articles here and here.
New generations that are born each year are going to be fed with digitized everything. If we old tigers can change our stripes, these current and future cubs are going to be born with totally different stripes – therefore it's imperative that we get with the trends and prepare for future changes.
The comfortability of global buyers with purchasing anything online while expecting more or less the same kind of quality experience and service as its boutique counterpart should also be a factor in your e-commerce presence. 
Here at Timedoor, we have a slew of services that are geared for the best e-commerce presence your business needs – from website development that is mobile-optimized, to online marketing and branding.
Please visit our page for the services that we offer and we can't wait to start strategizing with you and figure out what is the best for your online business.
Keep Reading
some other blog posts you might be interested in